More Info
YMCA Tirupattur & Camp Yelagiri
The YMCA Boys' Division at Tirupattur is a special project of the National Council of YMCAs of India, New Delhi (www.ymcaindia.org) and was started to serve the rural boys in the villages around Tirupattur by providing them facilities to have basic education at affordable cost. YMCA Boys' Division, The following units are run at Tirupattur and Yelagiri :

Sadhu Sundhar Singh Boys' Hostel
Sadhu Sundhar Singh Boys' Hostel caters to the needs of school students.

Camp Centre
Programmes and activities club open to school boys and girls.

Girls' and Working Women's Hostel
Board and Lodge for Working Women at affordable cost.

Youth Hostel
Provides accommodation to families and corporate groups for leisure and/or corporate activities.

Brown Memorial School
Brown Memorial Matriculation Higher Secondary School caters to boys and girls from villages and from economically poor families. Hostel facilities are available for boys and girls of Standard VI and above.
Art & Culture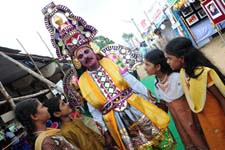 The villages in the Yelagiri Hills are known for their rich culture both religious and secular. Major religion is Hinduism. So, cultural activities are based on Hinduism and Agriculture.
In Yelagiri, Summer Festival is held in May-June every year. The Summer Festival is organized by the Tourism Department of the Government of Tamilnadu.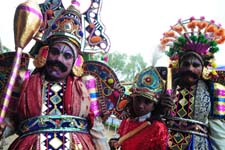 As far as the religious festivitiers are concerned, Besides Deepawali, there are festivals typical to each village and their special festivals with indigenous art are: Pongal (thanksgiving), Mariyamman (goddess of the land) and Karthikai Deepam (holy lights clean the evil darkness).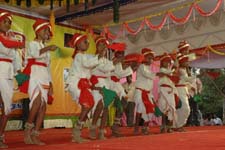 Still, the customs, habits, life style, traditions/life patterns, music and dance (Sevattam and Koothu), food (Saamai Rice), unique structure of housing (Manjampil roof), religions, rituals, temples (at every village) and livelihood of the native people express more of their indigenous paradigm.
Adventure Sports
Many Adventure Sports are conducted in yelagiri Hills by the 'Yelagiri Adventure Sports Association' - www.yasa.co.in , like Rope Walking, River Crossing, Motor Sports, Para Gliding etc.
Nearby Picnic Centres
Jalagamparai Water Falls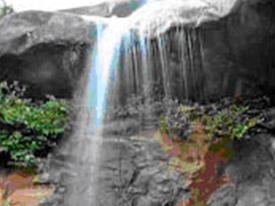 A seasonal water fall site on the eastern side of the Hills. It is about 1 Km walk distance from YMCA Camp Centre through the thick forest area. Or it can be accessed by road through about 25 Kms
Christukula Ashram Church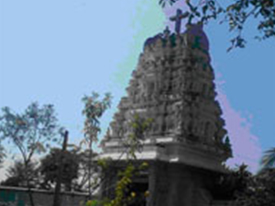 A Church with unique architecture at Tirupattur 31 KMs. from our Camp Centre. Church building constructed in the true 'Tamilnadu Temple Architecture'
Krishnagiri Reservoir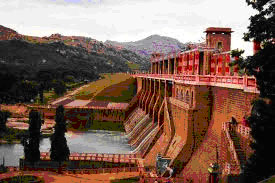 A small dam across 'South Pennar' with beautiful gardens around it. Situated near Krishnagiri distance about 85 KMs. from Camp Centre.
Hogenakal Water Falls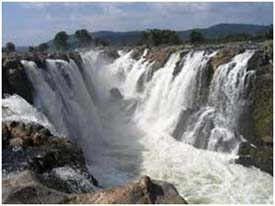 Hogenakal - meaning 'smoking stone' in Kannada Language. Water falliing from a height of about 60 metres in river Cauvery watery mist will rise from the rock bottom. Situated near Dharmapuri at the Tamilnadu-Karnataka State border distance about 135 KMs from Camp Centre.
Sathanur Dam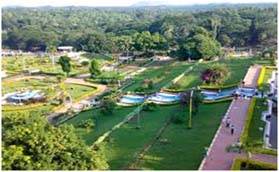 Another water reservoir across 'South Pennar' in Tiruvannamalai District. Famous for the gardens a replica of Brindavan Gardens near Mysore. Distance about 120 KMs. from Camp Centre.
Zion Hills, Nangamangalam, Andhra Pradesh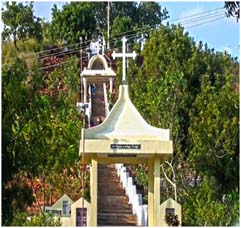 The village is situated in the Chittoor district of Andhra Pradesh and lies close to the Tamil Nadu border.. One part of the village lies at the intersection of the Katpadi - Tirupati railway line and the Chennai - Mumbai National Highway (NH 4). The other part of the village lies near the Bommasamudram railway station. As a result, the village is well connected by road and rail to the nearby urban centers of Chittoor, Vellore and Katpadi.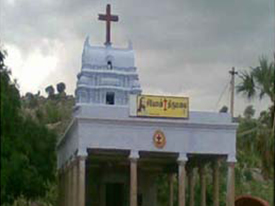 The uniqueness of the church at the top of the Hills is the church is designed and built in the Indian Temple Architecture. Distance 120 KMs.